Original Font "The World Famous"
We designed The World Famous for Oh, Sherry which our brand, as part of a new identity for it. 
The World Famous is rooted in the styles of lettering used by the restaurants throughout its fifty-year history: even as its logotype evolved,
 it consistently used heavy, slanting forms to imply force and movement.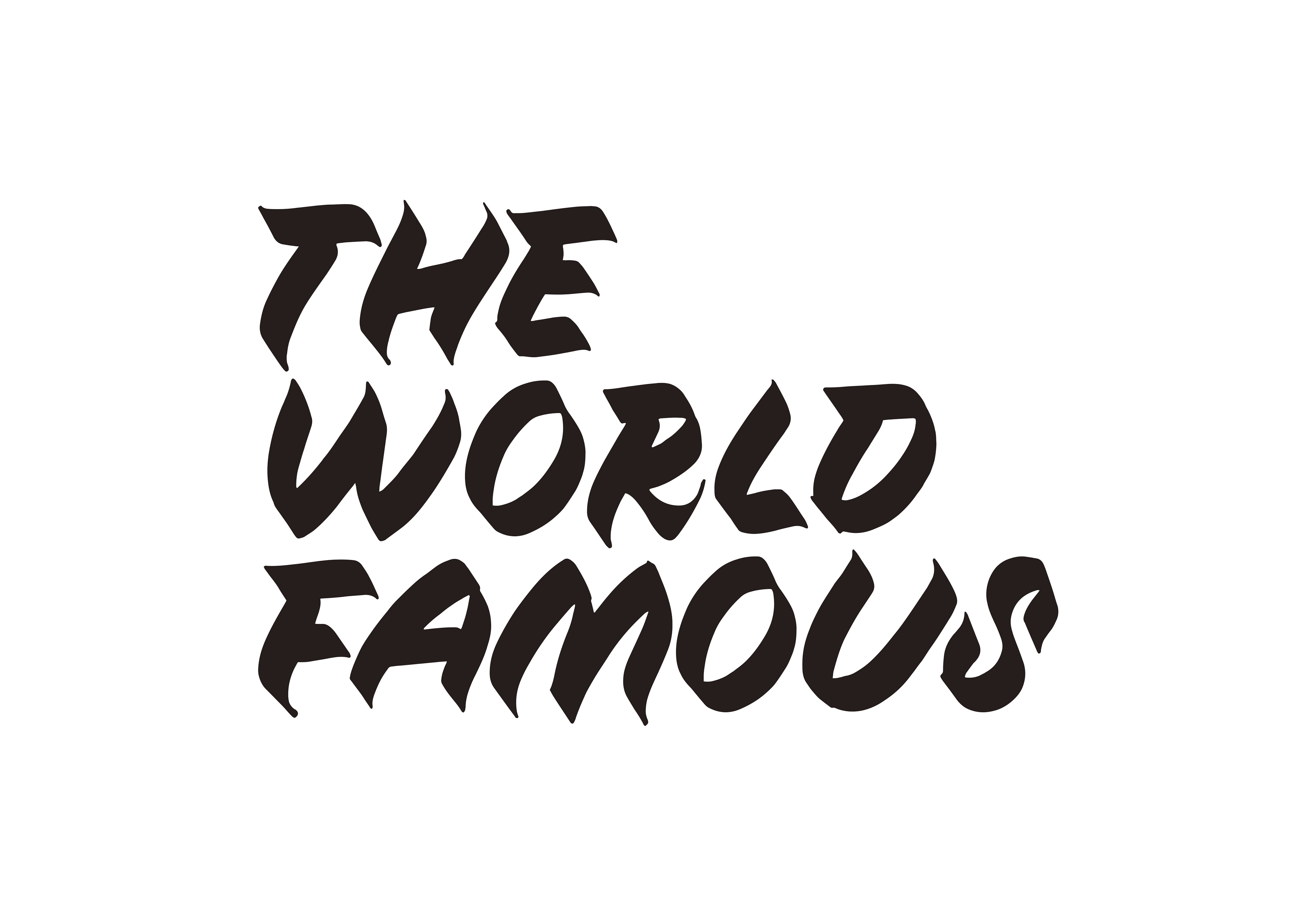 This is our original font "World Famous"
Gathering Incでは、必要に応じてオリジナルフォントを製作してプロジェクト内で使用しています。
このBrush Scriptフォントもその中の一つで、私たちは「The World Famous」と名付けました。
このフォントはコーヒースタンドやカフェ、レストランでの使用をイメージして製作されています。
ピンストライパーが平筆とエナメルインキで描くクラシカルなデザインは、看板やメニューのヘッダー等にマッチします。
*こちらのフォントはMyfontにてご利用頂けます。