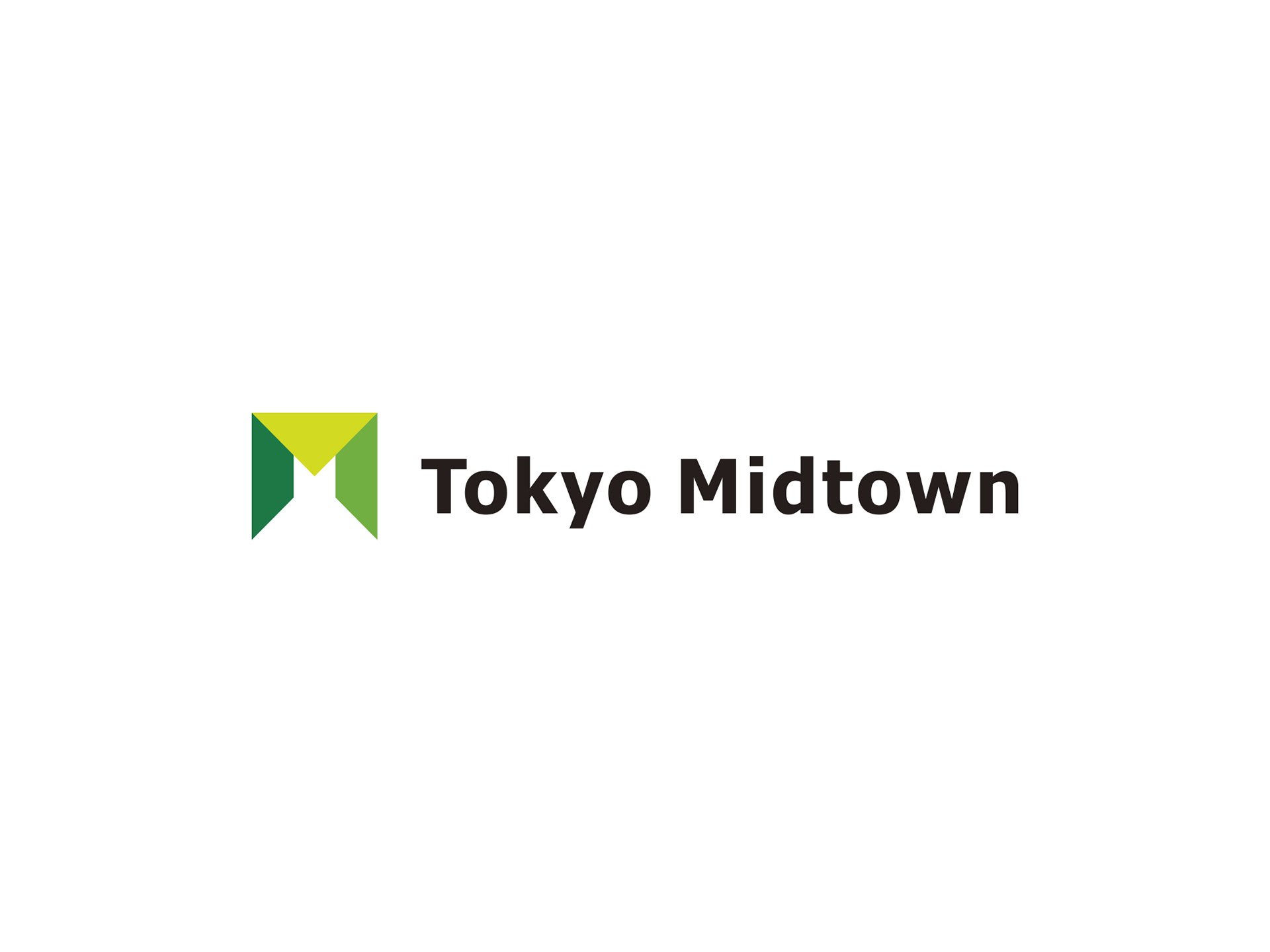 TOKYO MIDTOWN 9TH ANNIVERSARY VISUAL IDENTITY
Gatheringでは東京ミッドタウンの9周年のビジュアルアイデンティティーのデザインを担当しました。
ミッドタウンのコンセプトである「和のおもてなし」を水引きをモチーフとすることで表現し、9周年のアイデンティティーをデザインしています。
Gathering designed the visual identity of the 9th anniversary of Tokyo Midtown.
Expressing the concept of Midtown "hospitality of harmony" with a motif of watering, I design the 9th anniversary identity.

Tokyo Midtown 9th Anniversary Identity
This logo is the central element in Tokyo Midtown 9th Anniversary visual communications system. Through consistent and repetitive use as a signature device and design element in all ofTokyo Midtown 9th Anniversary's visual communications, the logo becomes a visual shorthand which identifies the Agency and symbolically embodies its activities, achievements and goals.The logo should never be altered or distorted in any way.It must not be re-drawn, but rather reproduced
photographically from reproduction artwork included in this manual.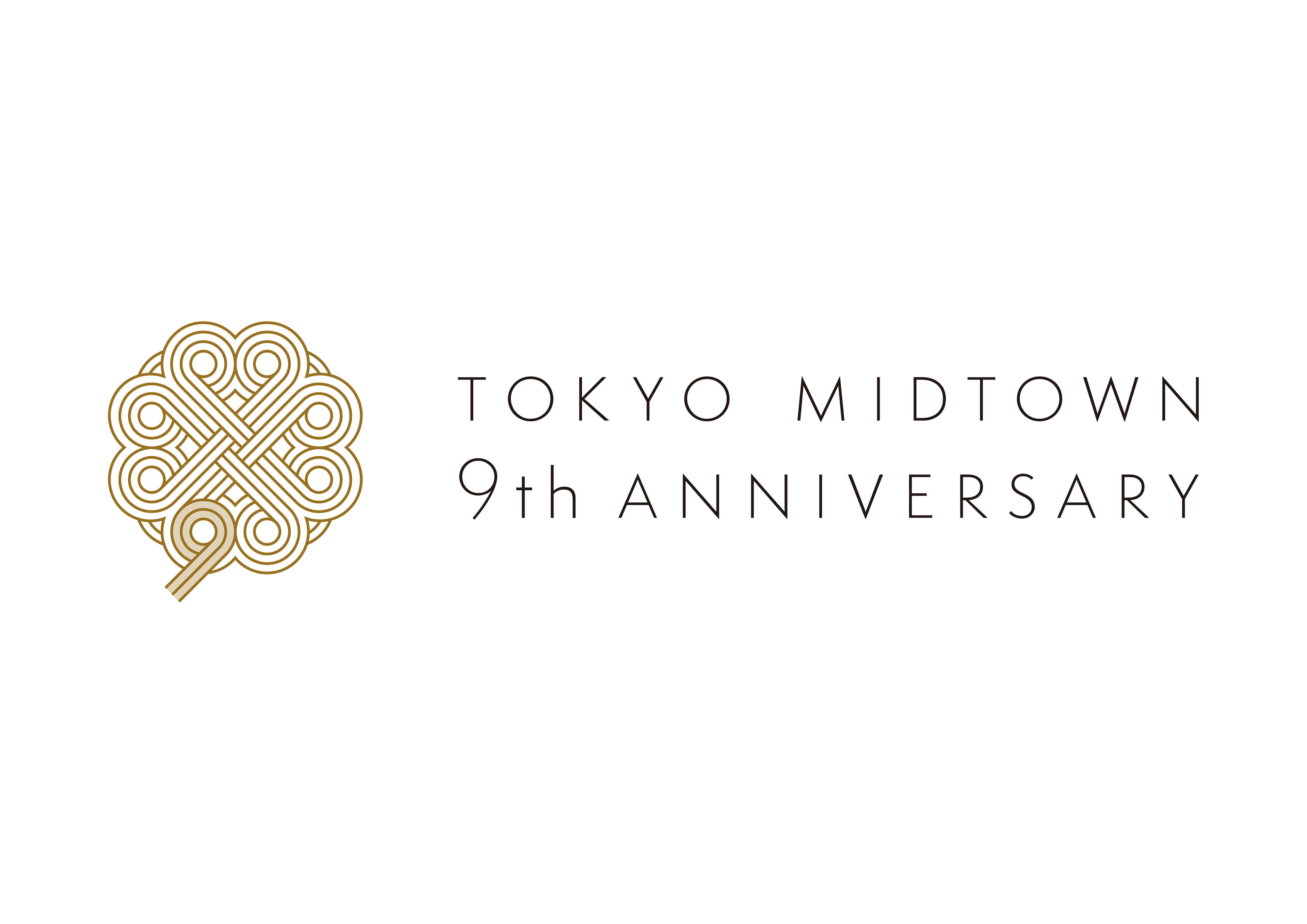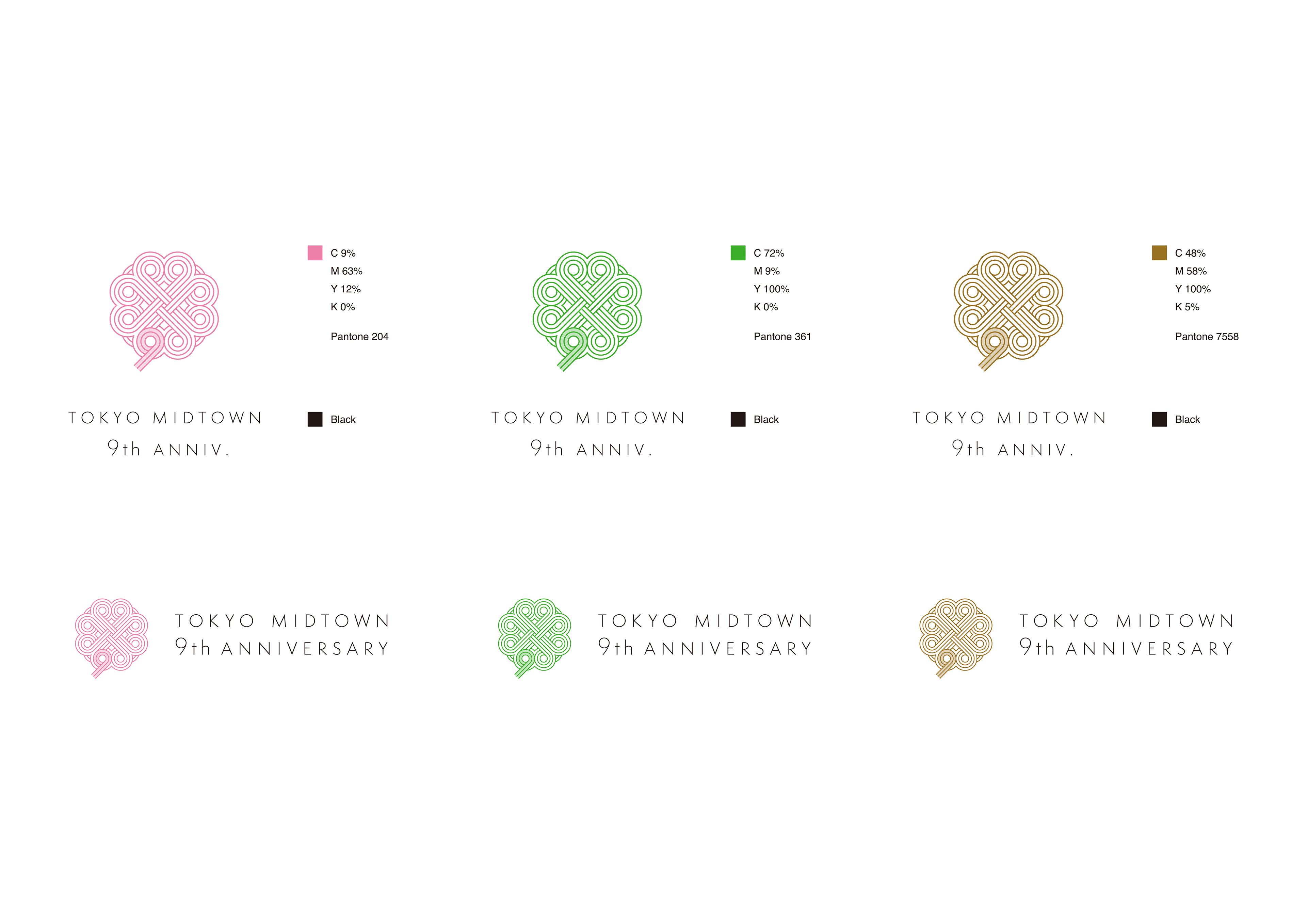 ロゴからの展開ビジュアルアイデンティティとして、館内等で使用する「柄」をデザインしています。
ロゴと展開ビジュアルに強い関連性を持たせ館内のビジュアルエレメントをなるべく「シンプルで簡潔」に仕上げるています。

We designed "Pattern" to be used in the TMD etc. as a visual identity from the logo. By making a strong relationship between the logo and this visual, visual elements in the hall are made as simple and concise as possible.
​​​​​​​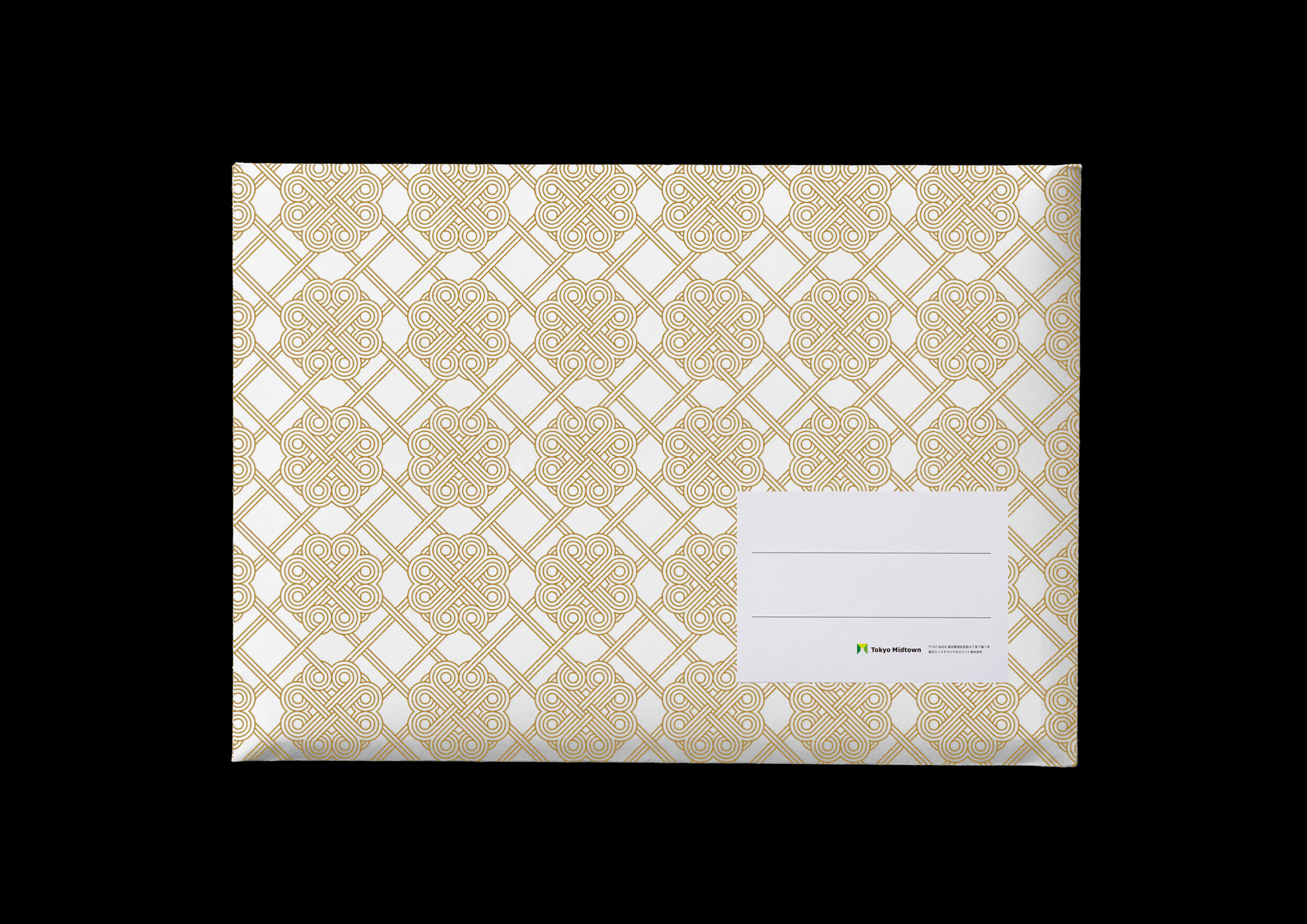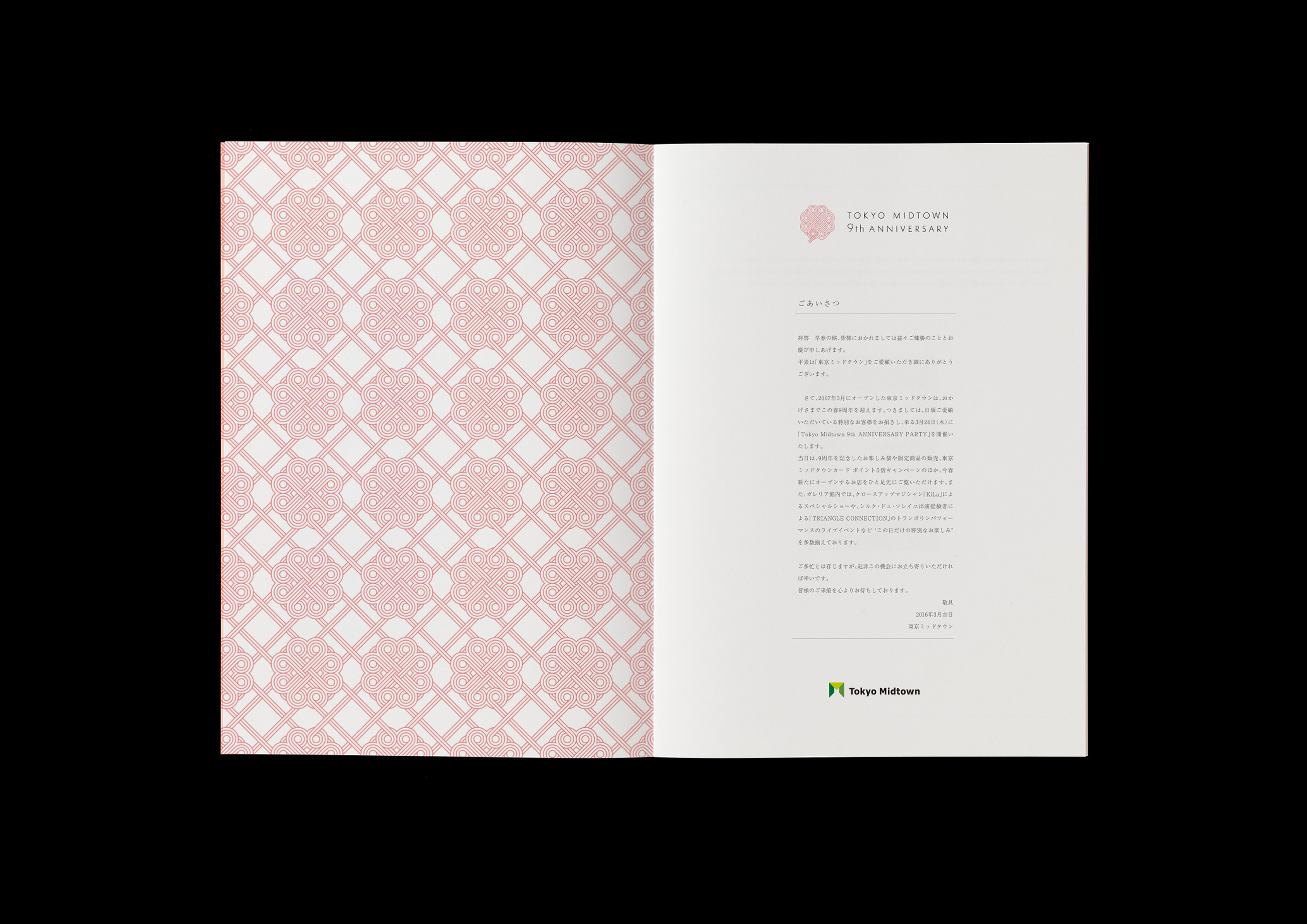 TOKYO MIDTOWN NEW SHOPS OPEN VISUAL IDENTITY



TOKYO MIDTOWN MANAGEMENT / EXEC INTERNATIONAL / GATHERING INC
Gatheringでは東京ミッドタウンの新店舗お披露目キャンペーンのビジュアルアイデンティティーのデザインを担当しました。
ミッドタウンの芝生広場と桜をモチーフにデザインしています。