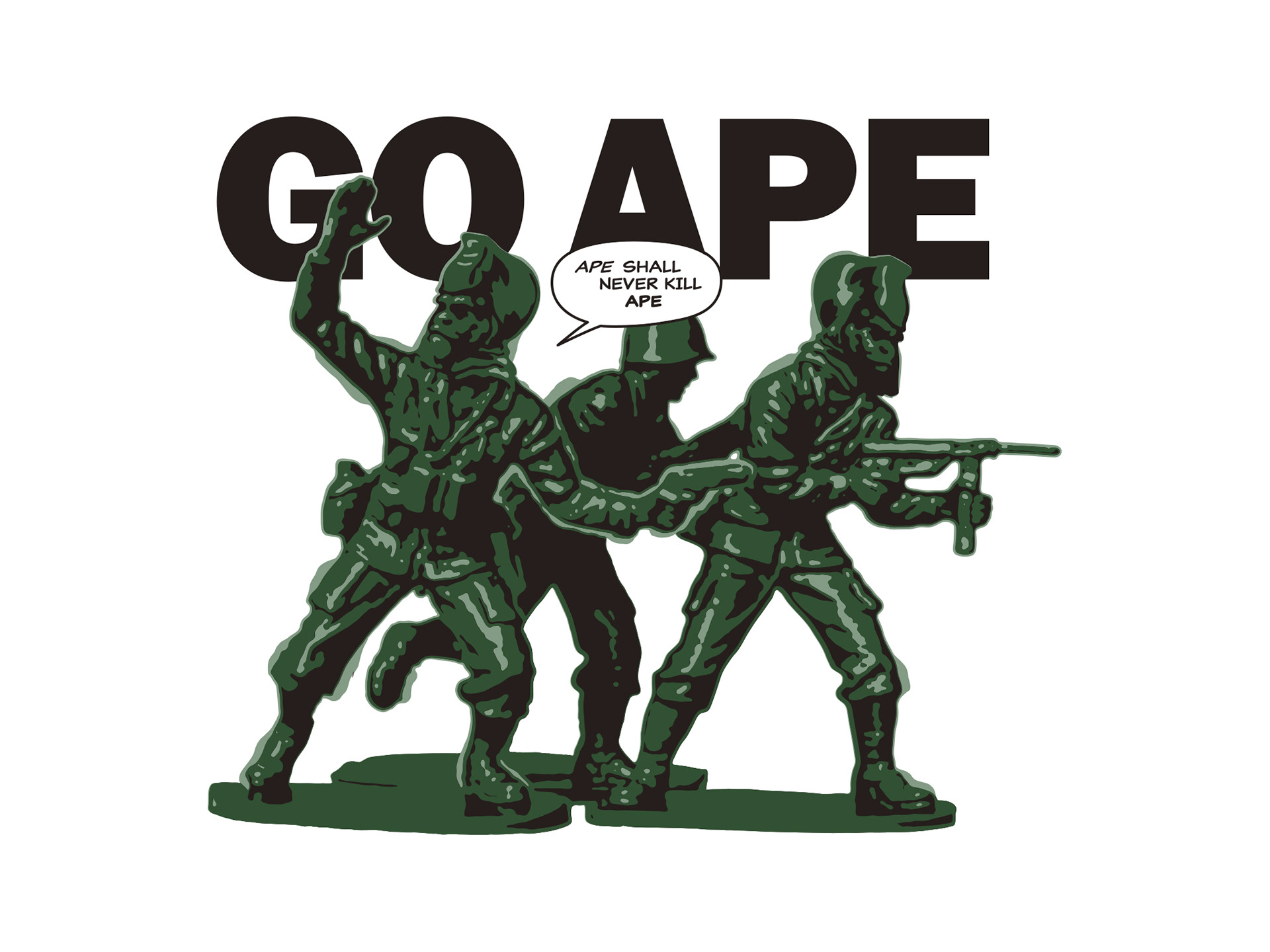 We designed Graphic T-shirts for BAPE.
BAPE is a Japanese clothing brand founded by Nigo in 1993.
The brand specializes in men's, women's and children's lifestyle and street wear, running 19 stores in Japan, including Bape Stores, Bape Pirate Stores, Bape Kids Stores, Bapexclusive Aoyama, and Bapexclusive Kyoto.
The Kyoto store also includes Bape Gallery, a space used for various events and art shows sponsored by Bape.
There are also stores located in Hong Kong, New York, Taipei, Bangkok, Shanghai, Beijing, Seoul and Singapore.
The company previously operated Bape Cuts hair salon, Bape Café, and Foot Soldier.
Nigo also founded the clothing lines "AAPE", and "BAPY" (resurrected in 2010), the female "couture" clothing line.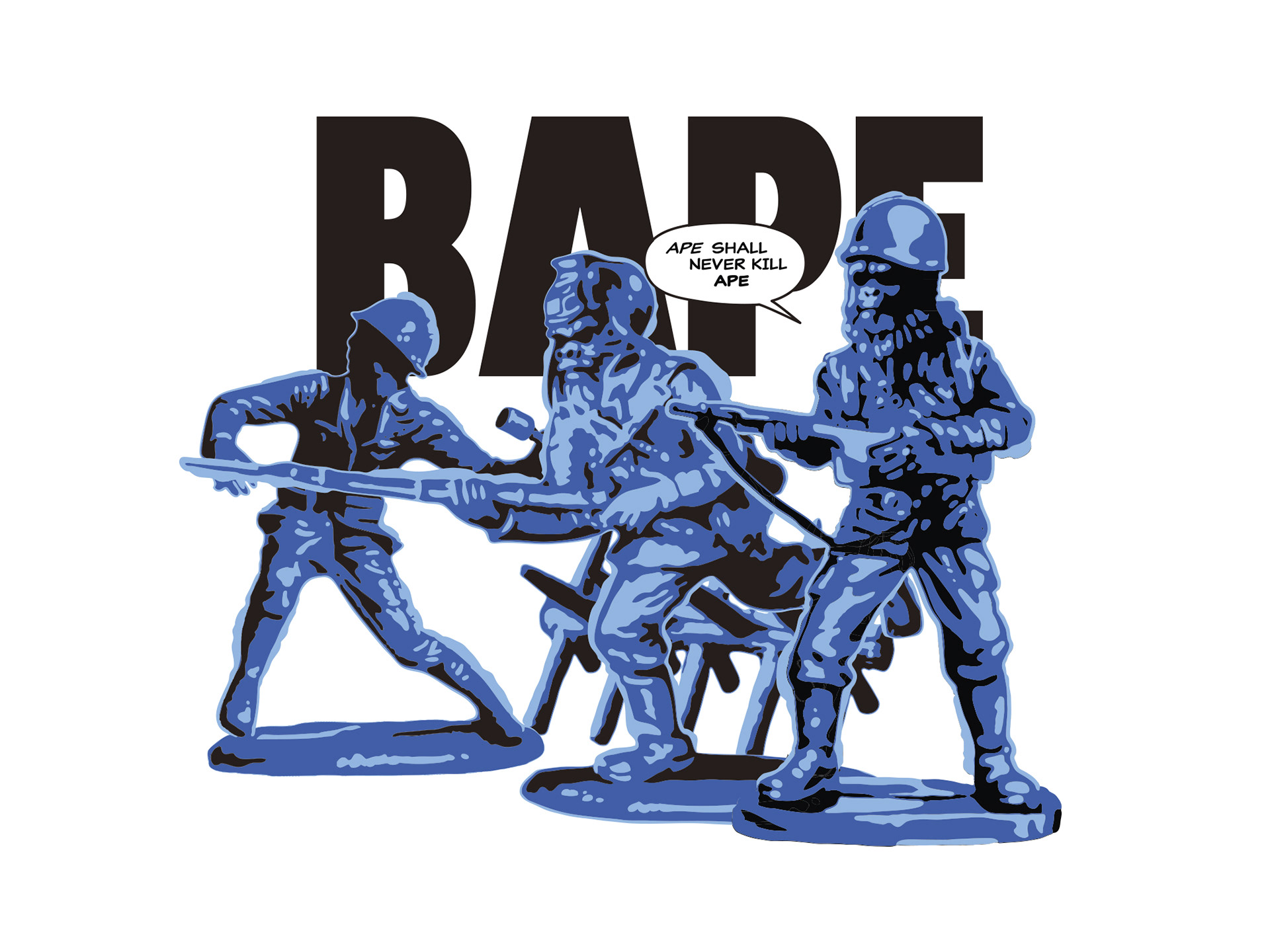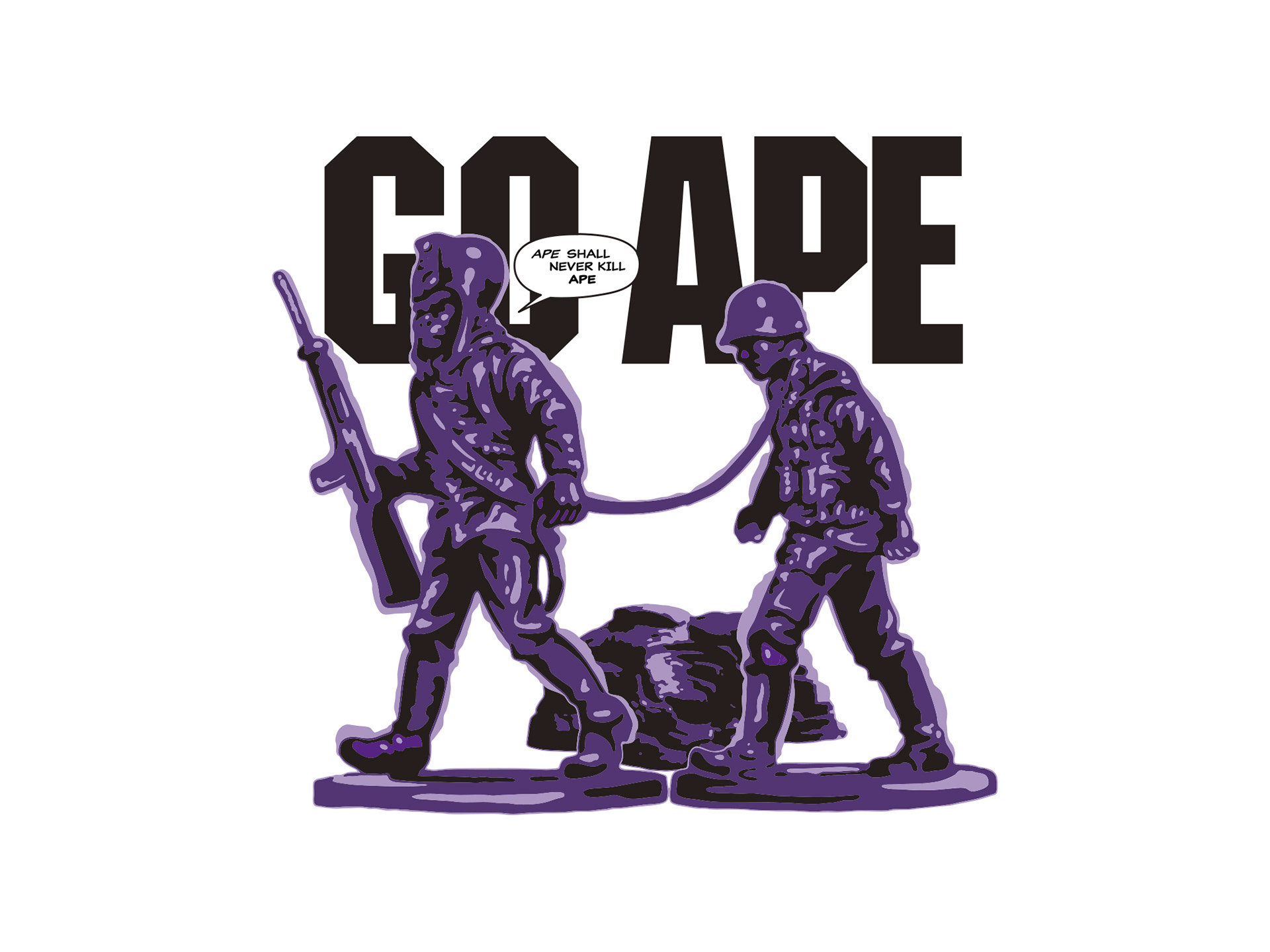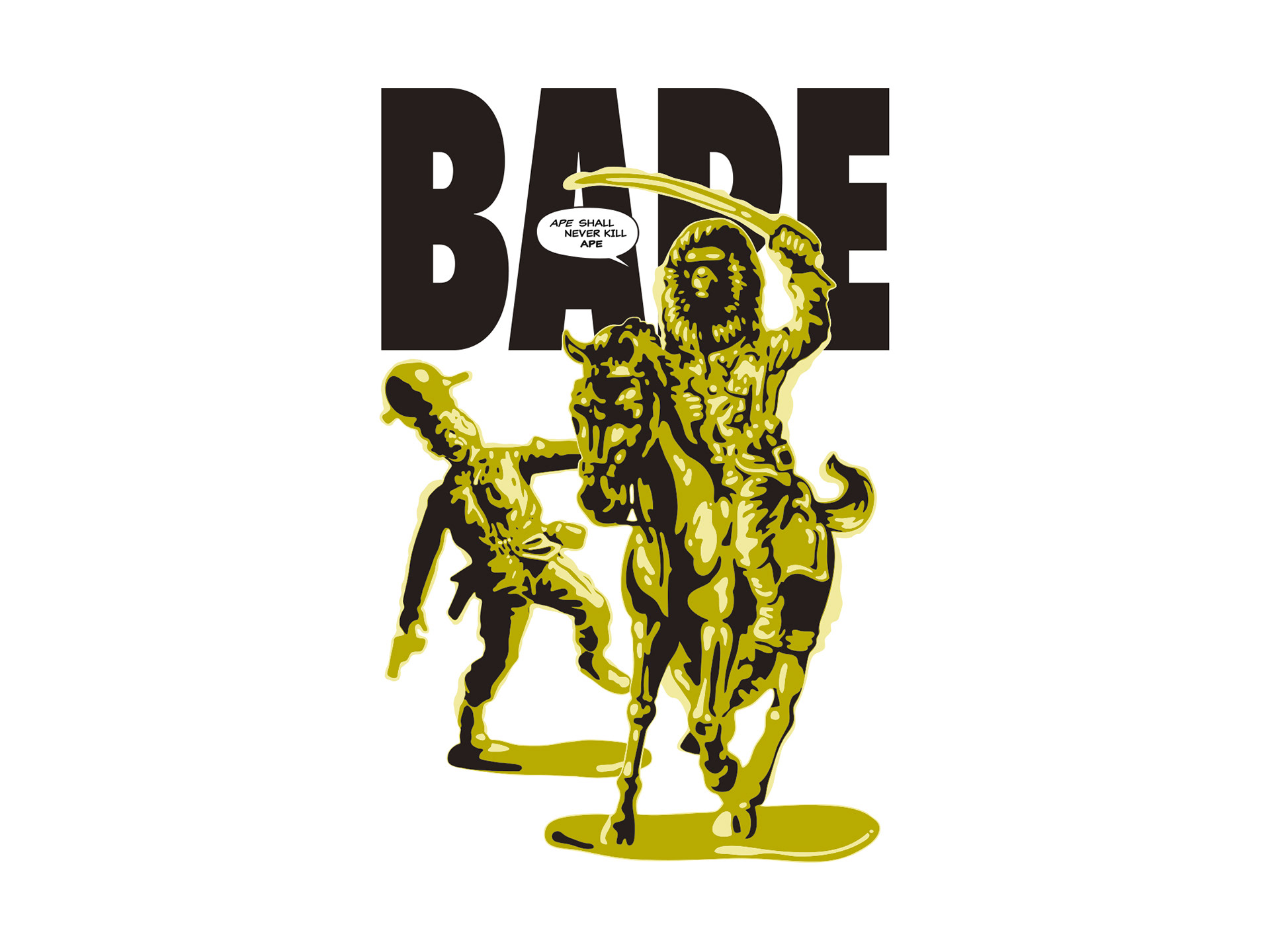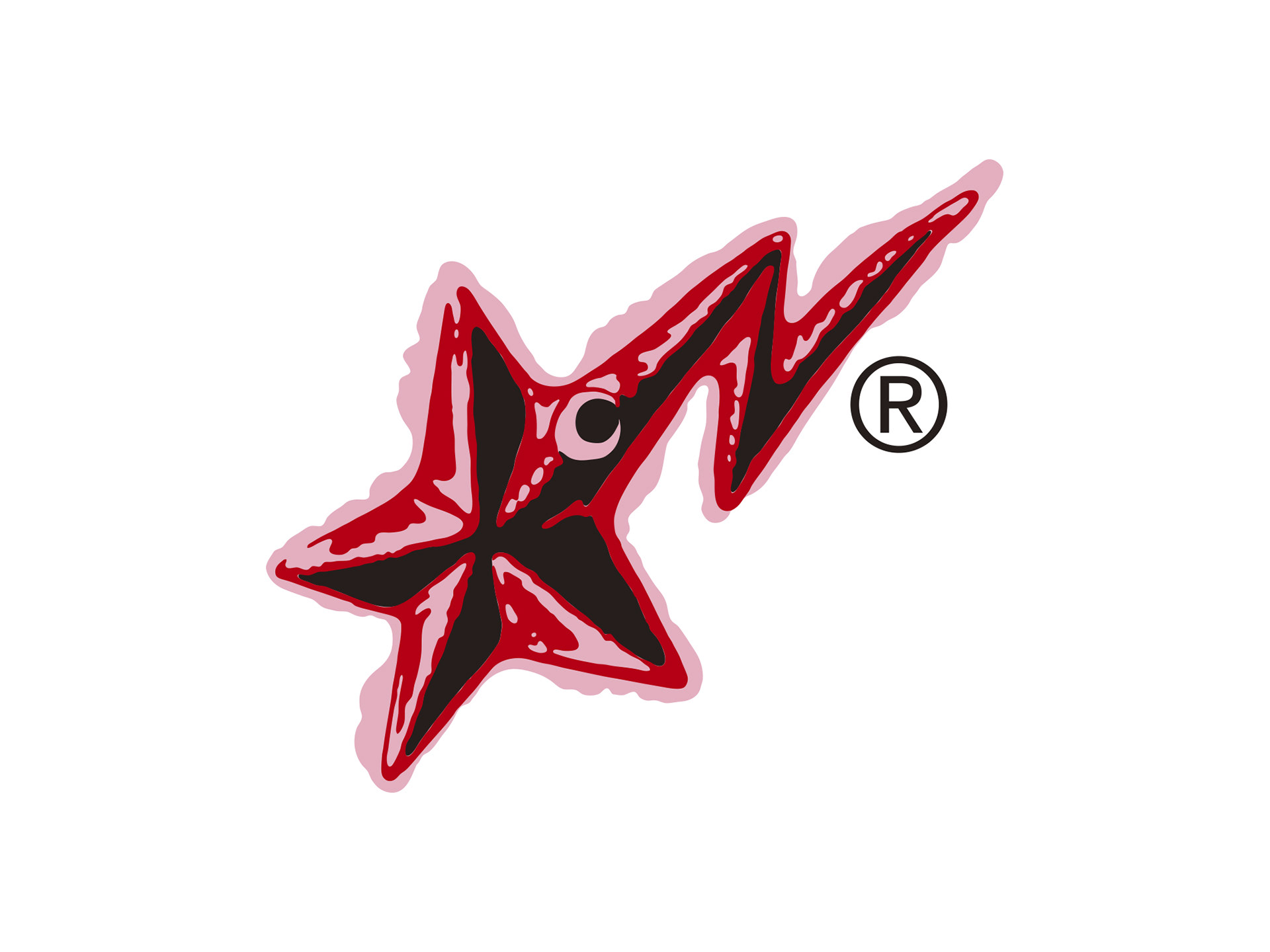 B A P E

®

   APE FACE - L O G O   R E M I X
We remix their famous "BAPE LOGO" into our style.